I'm blogging from Disney World!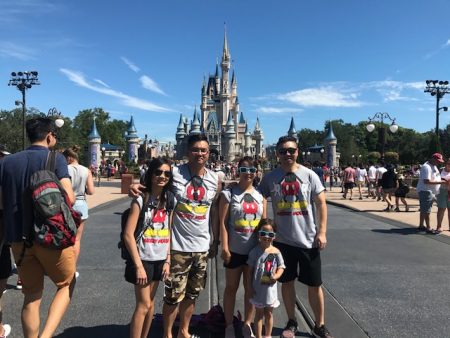 One of the best perks about what I do is it allows me to work and blog from anywhere in the world. I'm currently blogging in my hotel room from Disney World in sunny Florida. We're having a magical time (even though it's unbearably hot and humid).
I looked a last minute family vacation to Disney World. We wanted to go on a trip before my daughter starts school in September.
The trip was all thanks to Travel Hacking. I used points/ miles to book our flights and hotel (didn't pay a penny out of pocket) and took advantage of the 25% off Disney World passes deal I blogged about earlier this year.
You have to visit and read my travel hacking site RayTravelsFree.com and learn how you can travel for free too.
We're staying at the Walt Disney World Swan Resort (used SPG Starpoints). You can get 25,000 Starpoints if you sign-up for the SPG Card by Amex. Check out the view from my balcony: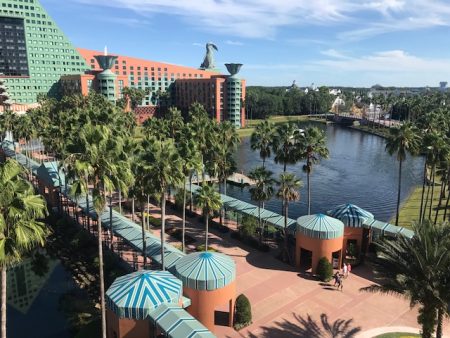 I'll post a trip report when I get back. We're here for 10 days. In the meantime, visit RayTravelsFree.com and start your travel hacking journey now.
Most popular posts on Ray Travels Free:
See how easy it is by reading Ray Travels Free, subscribe to get weekly updates, and ask me questions – I can't wait to see where you go!
CONTEST: Sign-up and join Ray Travels Free weekly newsletter and you'll be automatically entered into a draw to win 25,000 miles – that's enough points for a round-trip flight to anywhere in North America!
Click here to visit RayTravelsFree.com.