Walmart: Boxing Week Flyer is here (Dec 26-31)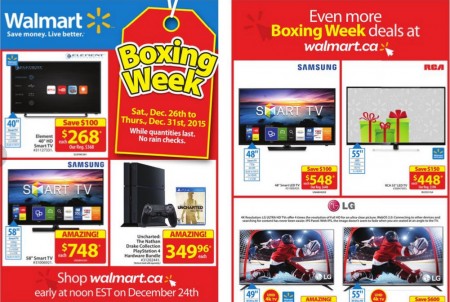 Walmart just released their 2015 Boxing Week flyer. You can preview the entire flyer here. The Boxing Week sale takes place December 26-31, 2015. The sale starts early online at Walmart.ca on December 24th at noon EST.
Walmart.ca offers free shipping on all orders, no minimum purchase!
Click here to preview Walmart`s Boxing Week flyer.
Click here to shop Walmart.ca.