Costco.ca: 12 Days of Holiday Deals (Dec 1-12)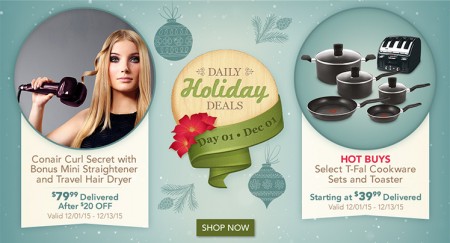 Costco.ca is starting their annual 12 Days of Holiday Deals Event. Each day from December 1-12, 2015, Costco.ca will feature new and exciting deals daily.
The offers are available online only for Costco members. You will need to enter your Costco membership number at checkout to complete the purchase.
Costco.ca offers free shipping and handling on all orders.
Click here to view Costco's latest Holiday Deal.