PUMA.ca: Private Sale – Up to 75% Off Sale Items + Free Shipping (Oct 21-22)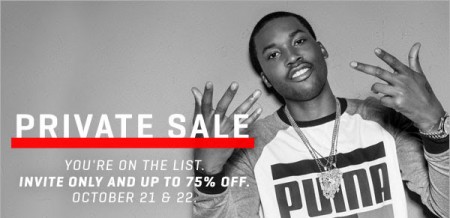 PUMA is having a Private Sale! Save up to 75% off sale items + free shipping on all orders! The 2-day private sale is available online only from October 21-22, 2015. The prices displayed online will reflect the sale price.
Since it`s a private sale, you won`t find the sale advertised anywhere on Puma.ca. You can access the Invite-only Private Sale by clicking on any of the links in this blog post.
I browsed around and there's over 900+ items available and lots of amazing deals.
PUMA is also offering free shipping on all orders orders during this sale.
Click here to shop PUMA.ca now or for more details about the sale.