Montana's BBQ and Bar: 2 Can Dine for $19.99 (Until Nov 1)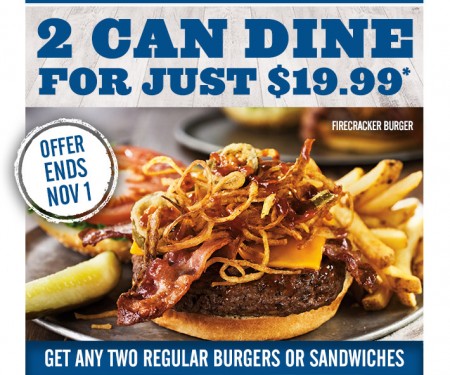 Montana's BBQ & Bar is running a 2 Can Dine for $19.99 promotion! Enjoy any two regular sized burgers or sandwiches (excluding Steak Sandwich & Beef Brisket Sandwich) for only $19.99. The offer is valid everyday until November 1, 2015. There's a limit of one coupon per table per visit and cannot be combined with any other offer. Dine-in only.
Click here for more details about Montana's 2 Can Dine for $19.99 offer.
Click here to find a Montana's website to find a restaurant near you.