Costco: Black Friday Event – Save on Exclusive Online Offers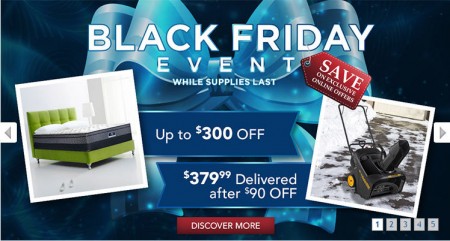 Costco's Black Friday Event has started online. Save on exclusive online offers whiles supplies last. There`s 50 online deals right now.
I was a little surprised to see Costco join the Black Friday madness. Only Costco members may buy the Black Friday online deals.
Click here to view Costco`s Black Friday online deals.
Note: This coming Friday, November 28, 2014 is Black Friday! It's the day after US Thanksgiving where most retailers drastically drop their prices and offer blow-out sales to kick off the holiday shopping season. It's the busiest shopping day of the year. Most Canadian retailers offer Black Friday sales. Make sure you check the blog on Black Friday (Nov 28) and Cyber Monday (Dec 1) for a comprehensive list of all the best and hottest local and online deals.