McDonald's: Monopoly is Back at McDonalds (Sept 30 – Nov 3)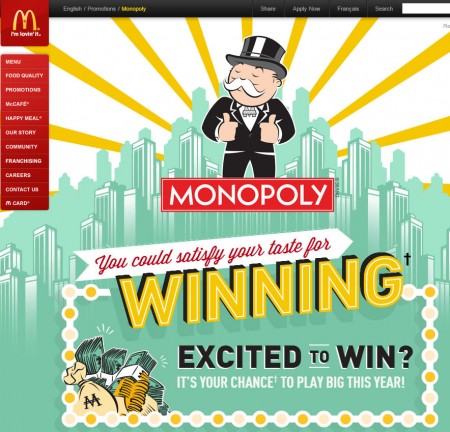 Monopoly is back at McDonald's! The game is available now until November 3, 2014. There's over 18 million prizes available to be won.
The official McDonald's Monopoly game board can be downloaded online here or you can pick one up at your local McDonald's restaurant.
I love Monopoly and buy McDonald's as often as I can during the promotion. I've never won anything significant, but find it very addicting trying to collect all the Monopoly pieces.
Click here to visit McDonald's Monopoly website for more details.
Click here to download McDonald's Monopoly Game Board.
Good luck!