7-Eleven: Free 7.11oz Slurpee (July 11)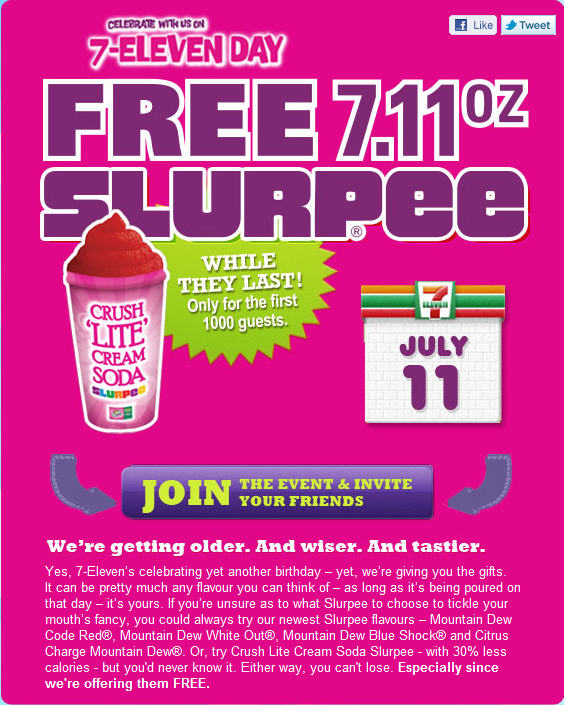 7-Eleven is giving out Free 7.11oz Slurpee's on 7-Eleven Day (July 11)! The first 1,000 guests at each location will get a free 7.11oz Slurpee between 11am -7pm or while quantities last. This offer is valid at all 7-Eleven locations across Canada.
I'll do a reminder post the day of in case you guys forget.
Click here for more details.
Enjoy! Press the "Like button" at the top of this post if you like this deal and to share it with friends and family.