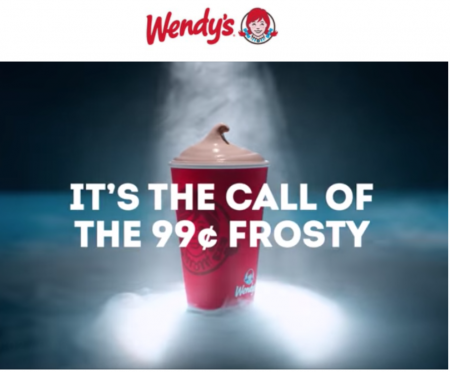 Wendy's Canada is offering small Chocolate Frosty for 99 cents. You don't need a coupon or anything to take advantage of this deal.
The limited time offer is available at all participating Wendy's restaurants in Canada.
The Chocolate Frosty was born out of Dave's desire for a signature dessert to go with his vision of the perfect hamburger. Thick enough to use a spoon, smooth enough to use a straw, and perfect when enjoyed on the end of a fry.
Click here to visit Wendy's Facebook page for more details.
Click here to visit Wendy's website.
Click here to find a Wendy's restaurant near you.