WestJet: Boxing Day Sale – Biggest Deals of the Year (Dec 26)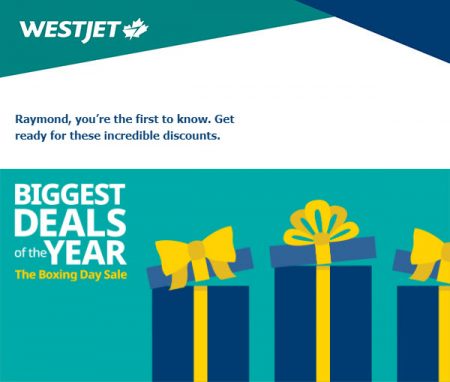 WestJet is having a big Boxing Day Seat Sale.
They're featuring the biggest deals of the year, but in very limited quantities. Access the sale right when it starts. You'll want to be among the first to book, so come prepared for this sale.

Don't miss out, sale starts on December 26 at:

5 a.m. PT

6 a.m. MT

7 a.m. CT

8 a.m. ET

9 a.m. AT


9:30 a.m. NT
Travel Tips:
Click here to visit WestJet's website to book a flight now or for more details.