IKEA: New 2018 IKEA Catalogue is here!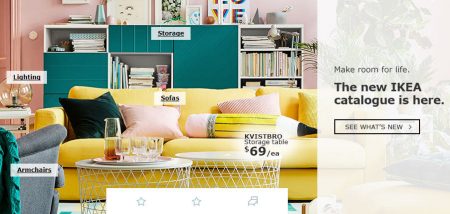 IKEA launched their new 2018 Catalogue!
You can view the catalogue online, mobile app, or you can order a printed copy.
I received my printed copy in the mail last week. If you didn't get one, you should expect it in the mail shortly or you can request a free copy of the printed catalogue here.
All catalogue prices are maximum prices valid until July 31, 2018.
Click here to view IKEA's new 2018 Catalogue.