McDonald's: New McDonalds Printable Coupons (Until Oct 8)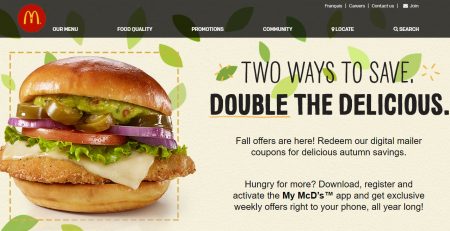 McDonald's Canada just released new coupons!
Your favourite coupons are back! Fall offers are here. Redeem your digital mailer coupons for delicious autumn savings.
The coupons vary by province, and the start and end dates of the coupons vary by province as well.
Looks like the digitable mailer coupons are only available if you get them in the mail or print them online (not available on the My McD's app).
It looks like the coupon prices have also gone up.
The coupon's vary by province, but typically include the following:
2 Can Dine Coupon
Buy One, Get One Free (BOGO) Coupon
One Can Dine Coupon
Meal Deal Coupon
Breakfast Deal Coupon
Happy Meal Coupon
Plus lots more
Here's the coupons by province:
Click here to visit McDonald's website for more information or to download the coupons.