GROUPON: New You 2017 – New Year's Resolution Deals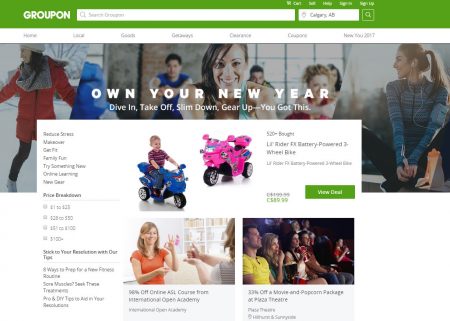 Groupon.com is offering a bunch of great deals to make 2017 your best year yet!
There's a wide selection of deals like yoga classes, boot camp classes, online meal planning, massage and detox packages, skydiving, whitewater rafting, hot air balloon rides, spas, laser hair removal, paint nite events, guitar lessons, and much more.
Stick to your new years resolution! Be proactive and achieve your goals.
Own your New Year! Get fit, try new things, reduce stress and evolve into a new and better you in 2017:
Click here to visit Groupon.com for more details.
Happy New Year!