Starbucks: Merry Mondays – 50% Off Any Frappuccino Blended Beverage (Dec 5, 2pm – Close)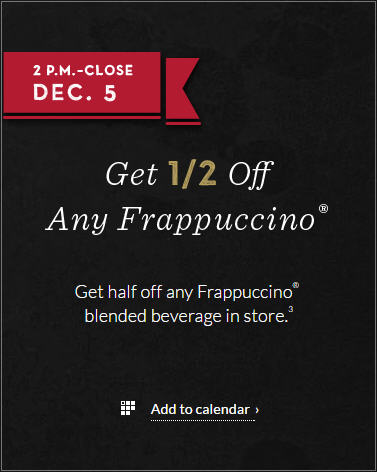 Starbucks popular 'Merry Mondays' promotion is back for Starbucks Rewards Members!
Enjoy special holiday offers every Monday from 2pm- close when you pay with your Starbucks App or registered Card. The promo takes place from November 21st to December 5, 2016.
Starbucks Merry Mondays schedule:
Monday, December 5: Enjoy half off any Frappuccino Blended Beverage in-store.
Click here to visit Starbucks' website for more details about Merry Mondays.