Blog News: Update on Website Downtime & Emergency Network Maintenance (Dec 9)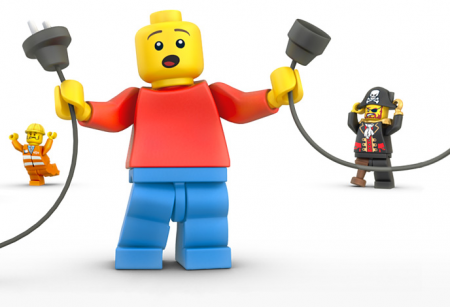 My web host HostGator.com experienced major networking outages and required emergency maintenance yesterday (Friday, December 9, 2016). This caused all of my blogs/websites and millions of websites around the world to go offline for about 12 hours (starting around 2pm MT yesterday). Here's more details about the issue if you're interested.
I spent most of yesterday clicking the refresh button hoping my sites would be back online. I was very frustrated and wished there was something I could do. I was told to be patient and that it was their #1 priority to fix the issue. Thankfully, it looks like HostGator has FINALLY fixed the issue and all sites are finally working again 🙂
We are currently experiencing network issues affecting a number of customer sites. Our sincere apologies for the disruption. Please know we are working to resolve the matter immediately. At present, we're working to correct a networking issue affecting the following servers:

All gator2000 and gator3000 series servers.
All web2000 series servers.
Multiple VPS servers.
Multiple dedicated servers (Linux and Windows).
Multiple Cloud and Optimized WordPress servers.
Sorry for the inconvenience and thank you for your patience and support.
Raymond Lau