Best Buy: Boxing Day Sale Extended (Dec 30 – Jan 5)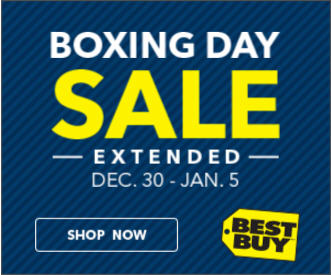 Thanks to popular demand, Best Buy is extending their Boxing Day Sale!
The sale continues in=stores and online from December 30th to January 5, 2017.
Best Buy offers free shipping on online orders over $25.
Click here to visit Best Buy's website.