Buytopia.ca: Cyber Monday – Extra 15% Off Sitewide Promo Code (Nov 30)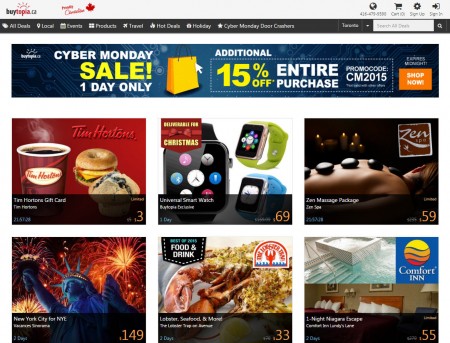 Buytopia.ca is having a 1-day Cyber Monday Sale today!
Save an additional 15% off everything sitewide when you enter promo code CM2015 at checkout. The promo code is valid for 1-day only today and will expire on Tuesday, December 1, 2015 at 2am EST. Ive tested the code and can verify that it works.
This is a good deal because most deals on Buytopia.ca is already discounted 50-90% off! You'll find lots of great deals with he extra 15% off so don't miss out!
Click here to visit Buytopia.ca now and view all of their latest daily deals.