Shoppers Drug Mart: Spend $75+ and Get 18,500 Bonus Points (Mar 28-29)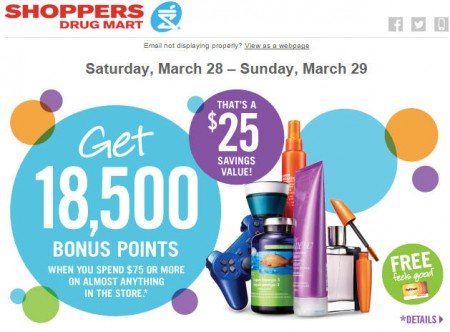 Get 18,500 Shoppers Optimum Bonus Points when you spend $75 or more on almost anything at Shoppers Drug Mart. That's a $25 savings value! This special offer is valid for 2-days only from Saturday, March 28 and Sunday, March 29, 2015.
Click here to visit Shoppers' website for more details about the 18,500 bonus points.
Click here to sign-up for a Shoppers Optimums card.
Click here to find a Shoppers Drug Mart near you.