Golf Town: 16th Anniversary Sale (Mar 19-22)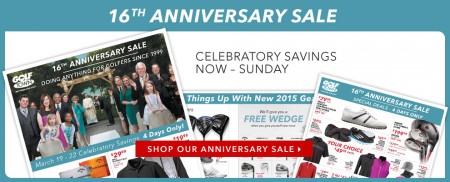 Golf Town is celebrating their 16th Anniversary with a 4-day sale from March 19-22. The sale is available in-stores and online.
Golf season is right around the corner. Today (March 20th) marks the first day of Spring!
Click here to view Golf Town's digital flyer and see all the deals.
Click here to find a Golf Town store near you.