Future Shop: All Stores CLOSED Across Canada!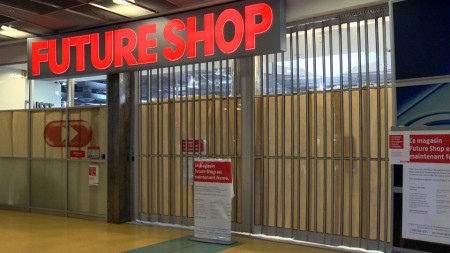 Future Shop closed all 131 of it's retail stores across Canada yesterday (March 28, 2015)! The news caught a lot of people by surprise including Future Shop employees as they should up to work yesterday morning to see a note on the door informing them the company is no longer in business. Approximately half of the stores will be temporary closed as they will be re-opened as new Best Buy stores while the other half will be permanently closed. As a result, the move will eliminate 500 full-time and 1,000 part-time jobs across Canada. It turns out Best Buy (parent company), purchased Future Shop back in 2001 for $580 million.
Best Buy decided to pursue this course of action after it did an internal review of its Canadian locations and found that many of its Best Buy and Future Shop locations were located next to one another. Best Buy will soon have 192 stores across Canada, including 56 dedicated mobile stores.
Future Shop customers have nothing to worry about. Best Buy will accept all Future Shop gift cards and the company will also honour all existing product orders, pre-orders, service appointments and warranty claims.
I'm disappointed by the news. I always preferred Future Shop over Best Buy and conveniently had 2 Future Shop stores within a 5 minute drive from my house.
Click here to visit Future Shop's website for more details including FAQ.