IKEA: Cyber Monday – Free Shipping Online Orders (Dec 1)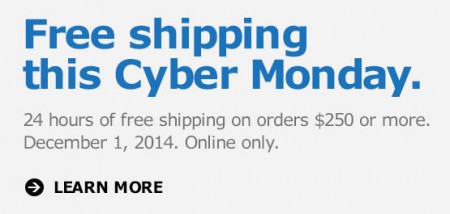 IKEA is offering free shipping this Cyber Monday. Enjoy 24 hours of free shipping today (Dec. 1, 2014) when you spend over $250. IKEA has over 6,300 items available online.
This offer is available online only on Monday, December 1st, 2014.
Click here to visit IKEA's website for more details.