Telus: FREE 2015 Calendar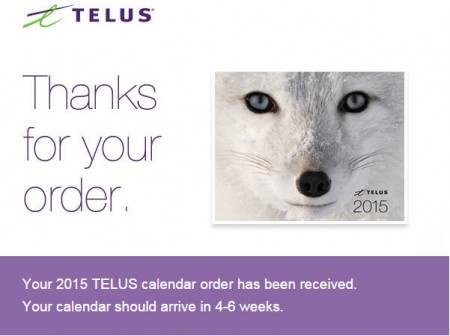 Telus is giving away FREE 2015 Calender's! Simply go to Telus's website and request a free calendar. You don't have to be a Telus customer or anything to get the freebie.
Hurry, quantities are limited so don't miss out! There's a limit of one per customer. Once you fill out the short online form, they'll mail you the calendar to your door in 4-6 weeks.
Click here to request a FREE 2015 Calendar from Telus.